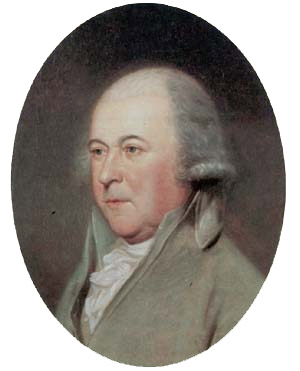 Adams Bed and Breakfast was designed with a clear understanding of the business and pleasure traveler.

Named after our nation's second president, Adams Bed & Breakfast is located in Boston's Back Bay neighborhood. We are conveniently close to the Hynes Convention Center, Newbury Street shops and restaurants, Symphony Hall, the Museum of Fine Arts, Berklee College of Music, Fenway Park (baseball), the Prudential Center and the Charles River Esplanade. The Hynes Convention Center green line subway T station is a 5 minute walk from our house. Our lobby, living room, outdoor decks, and accommodations are all handsomely appointed with comfortable furnishings blended with modern conveniences. Plus a friendly staff is always available to assist you.

All guest rooms have free wireless internet access, central air conditioning, satellite TVís and telephones. Most guest rooms have their own private baths; other guest rooms share baths down the hall.

We serve a complimentary expanded continental breakfast every morning in the living room (7:30 A.M. - 11 A.M.). We serve coffee, tea, orange juice, cereal, milk, bagels, pastries, bread, English muffins, butter, jams and peanut butter.

These are just a few of the features designed for your comfort. We hope this will give you a sense of just how pleasant your stay will be.

Come experience the rewards of staying in an atmosphere that caters to your lifestyle and your budget. Like many of the finer hotels in Boston, we are ideally located in the Back Bay. We are an easy five minute walk to the Prudential/Hynes Convention Centers and a ten minute walk to Fenway Park. Yet unlike the finer Boston hotels, our rates are substantially less.

WHEN COMPARING US TO OTHER PROPERTIES, PLEASE KEEP IN MIND THAT WE OFFER FREE HIGH SPEED INTERNET, A FREE EXPANDED CONTINENTAL BREAKFAST (SEE DESCRIPTION ABOVE), FREE USE OF A COMPUTER (9AM-10:00PM) IN THE GUEST LIVING ROOM AND PARKING THAT IS LESS EXPENSIVE THAN HOTELS AND PUBLIC GARAGES. .

To make a reservation:

Call 617-267-2262 or 1-800-230-0105 or

Click 'Web Reservation' at the top of this page and complete the form.

Awards
Pamela Lanier's
'Best Values
in New England'
Amenities
Minutes to all Major Sites, Night Life, and Public Transportation
Central Air / Heat
Community Living Room
Computer (with printer) in common Living Room for guests to use (free)
Free Continental Breakfast
Parking (extra charge)
Outdoor Decks
Very Affordable Rates

Room Amenities
Satellite TV
Free High-Speed WiFi (Wireless) Internet Access
Daily Maid Service
Telephones
Central Air/Heat